Identify these warning signs so that you can help your dog
If your puppy has experienced hyperventilating in the past, you know this can be an extremely stressful situation for you and your beloved canine. Feelings of worry and anxiety can come into play as your puppy struggles to breathe. This is a normal reaction for dog owners that have a close bond with their pets.
The symptoms of hyperventilation can be frightening for anyone. Fortunately, there are many options at your disposal. They can help you prevent and remedy the situation with ease.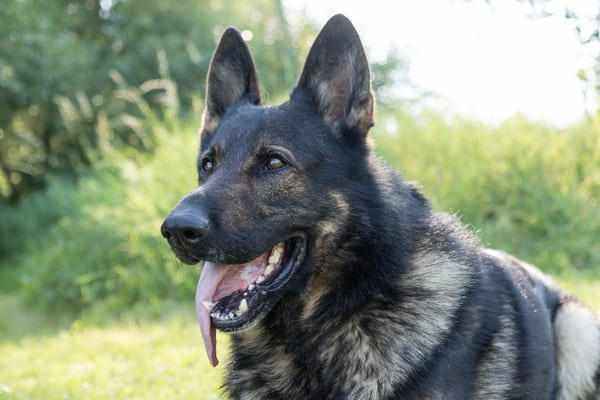 What should you do when your dog begins to hyperventilate? The first step begins with you determining the cause of the problem.
In this article, we will share some valuable advice that can help you deal with this canine medical issue. We will go over the signs that you need to pay attention to, we will point out the common causes of hyperventilation, and give you solid pointers that can help you resolve the problem.
Common Signs of Dog Hyperventilating
What is hyperventilation? It is a medical term for shallow and rapid breathing. When a canine's breathing is normal, the red blood cells deliver fresh oxygen throughout the entire body. This helps support important bodily functions such as movement of the muscles.
When a dog is not getting enough oxygen, hyperventilation can set in. This will have a huge impact on the dog's body.
Here are the primary symptoms of canine hyperventilation:
Blue gums
Wheezing or snorting
Rapid heart rate
Fainting or collapse
Dizziness or weakness
Open-mouth breathing, heavy breathing, or rapid breathing
If hyperventilation is left untreated for a long period of time, serious consequences can come into play. This includes heart failure. It doesn't take a rocket scientist to know that heart failure leads to death.
If your dog does not get enough oxygen, they could suffer from serious tissue or organ damage. As you can see, hyperventilation is one matter that should be taken seriously at all times.
Six Causes of Dog Hyperventilation
It's vital to point out that several things can cause your dog to hyperventilate. Some may cause hyperventilation for a short period while others can lead to serious breathing problems. When the hyperventilating reaches this point, your dog will be facing serious side effects. Let's take a close look at the six main causes of dog hyperventilation.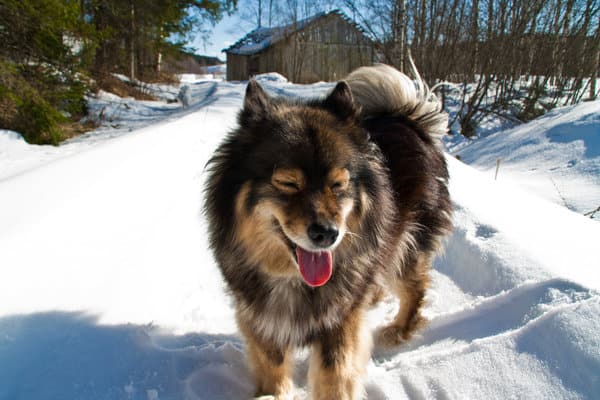 1. Stress, Anxiety, and Pain
Stress, anxiety, and pain can cause heavy panting. For example, some dogs are not fond of being separated from their owner for a long period time. This is called 'Separation Anxiety'.
When a dog begins to suffer from separation anxiety, they may begin to breathe rapidly. This is why you must train your canine properly. This will help your canine adjust to being alone.
It may take several weeks or several months for the training to pay off. Exercising patience is the key to helping your dog cope with being alone.
Canines can also display symptoms of hyperventilation during stressful or new situations. Nervous dogs are well-known for whining, acting skittish, and breathing heavily.
Unfortunately, some dog owners punish their dogs for this type of behavior. It's critical to point out that this can be detrimental to the dog's mental and physical well-being.
2. Overheating
According to some veterinarians, it may not be a good idea to subject your dog to an intense walk during humid weather. If you do, you could be putting your dog in harm's way. They could be facing dehydration or a heat stroke. Both are harmful to your canine's health.
Dogs lower their body temperature by panting. In many instances, this can cause short-term hyperventilation. When their body temperature reaches a certain point, they may not be able to cool down. When this happens, they may faint or develop a serious fever.
Please keep in mind that heat-related illnesses can cause your dog's demise.
If you believe that the heat is making your dog hyperventilate, you must help them cool down. Take them to a shady area and give them water. Placing ice packs on their body can help lower their body temperature.
Prevention is the key to avoiding overheating. You must limit physical exerting activities during hot and humid days. Take your puppy on walks during early in the morning or late in the evening.
You should also consider keeping a cold bottle of water on hand. This simple measure could save your dog's life.
3. Metabolic Acidosis
What is metabolic acidosis? This is where a large amount of acid disrupts the normal blood pH level in your dog. This serious condition is normally caused by an underlying problem with the kidneys or liver.
If your dog ingests a toxic substance, they could develop metabolic acidosis. In most instances, they will experience lethargy and feelings of nausea. They may also vomit.
4. Reverse Sneezing
A reverse sneeze takes place when your puppy takes long breaths repeatedly. In the canine medical field, this is called 'Snorting'. This typically occurs with breeds that have flat faces and short noses. It's common with bulldogs, Boston terriers, and pugs.
Should you be worried about reverse sneezing? No, you shouldn't be worried. Reverse sneezing normally happened when sporadic breathing takes place.
However, you should take your dog to the vet if you feel like they are having serious issues with reverse sneezing. If they faint or begin choking, seeking immediate medical attention is your best option.
5. Respiratory Diseases
Intensive studies show that many respiratory diseases can cause hyperventilating in dogs. For example, your dog can suffer from hyperventilation if they have asthma.
Many other respiratory conditions can range from mild to serious. This includes a collapsing trachea. This medical condition is common with small breeds and breeds with a brachycephalic skull.
A collapsing trachea is a medical condition where the trachea and throat muscles weaken. This can cause hyperventilation and difficulty with breathing.
Mild cases can be resolved with positive lifestyle changes. Your vet will not hesitate to tell you that serious cases normally require surgery.
Kennel cough and laryngeal paralysis can cause hyperventilation. Labrador retrievers normally get laryngeal paralysis when they get older. Their airways get narrow, and hyperventilation sets in.
Kennel cough is a dangerous viral and bacterial infection. It can be life threatening for pups, elderly dogs, and dogs with a weak immune system.
Canines with kennel cough will have a dry hacking cough. They may also have a runny nose and fluid running from their eyes.
If you believe your dog has a kennel cough, you should take them to the vet's office. A simple blood test will detect if they have it.
6. Allergies
Just like human beings, dogs suffer from allergies. Chemicals in fragrances, pollen, and plants may cause your dog to have an allergic reaction.
Your dog may also have an allergic reaction to certain foods. If so, they will have an upset stomach or diarrhea.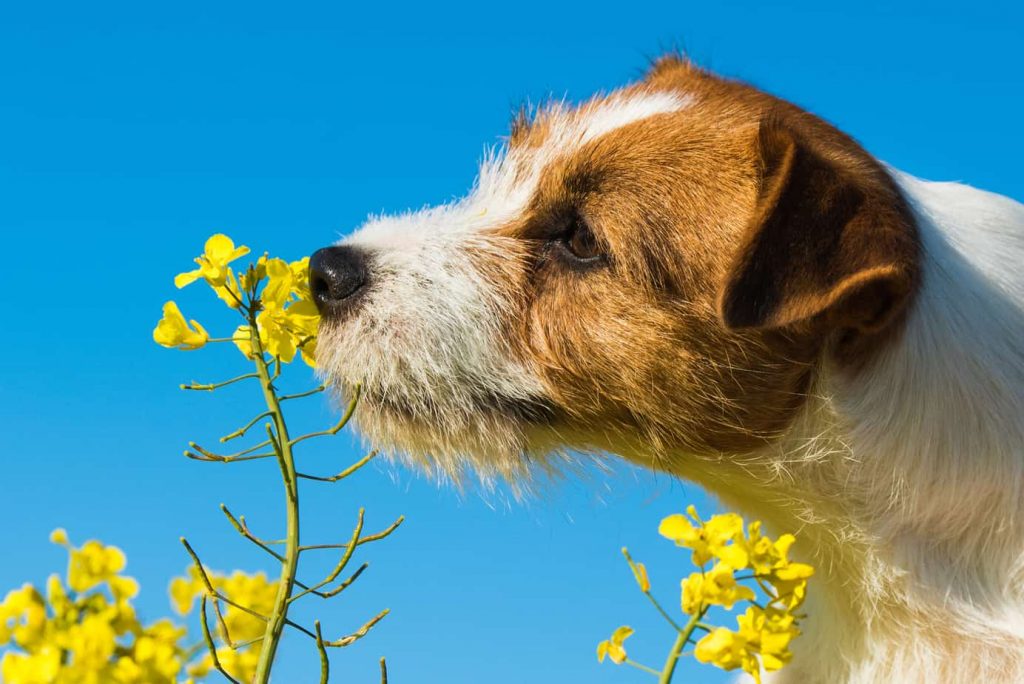 You can use antihistamines to treat minor allergies. Monitor your beloved canine closely. If the symptoms don't go away within several hours, you should get in touch with your vet. They will give you their medical opinion. If it's something small, they may encourage you to try an over-the-counter product at a retail store or pet store.
You should take your dog to the emergency room if they faint, have a weak pulse, or experience dizziness. Every moment is critical during this period, so don't hesitate to rush you canine buddy to the animal hospital.
Keeping Your Dog from Hyperventilating
You should contact the vet if you don't know why your dog is hyperventilating. An underlying condition may be the cause, but you should let the veterinarian make the determination. Making an earnest effort to avoid triggering negative emotions can help your dog stay calm. When it comes to hyperventilation, prevention is the key.